dailydot CyberS
'This is a demonic system': Black officer dies by suicide after speaking out about racism in videos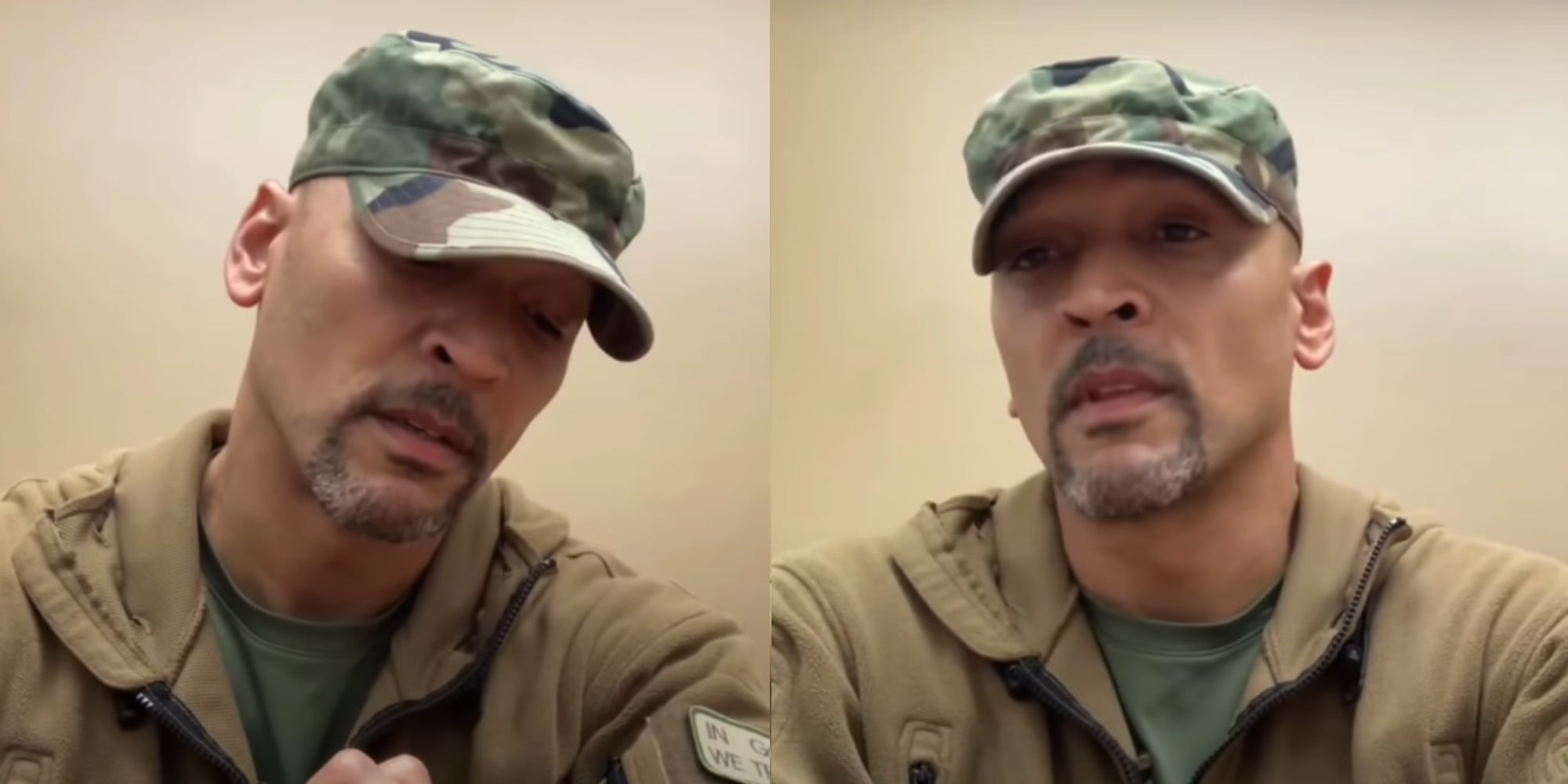 This article contains content regarding suicide.
A Black police officer in Louisiana reportedly filmed himself speaking out about police brutality and racism before dying by suicide on Monday.
Clyde Kerr III, a 43-year-old father and military veteran who served in Afghanistan and Iraq, died by suicide outside of the Lafayette Parish Sheriff's Office, where he worked as a sheriff's deputy, according to the Acadiana Advocate.
Kerr reportedly posted a series of videos in which he detailed his experiences in the military and as a police officer and spoke extensively about racism, police brutality, and mental health. In a video created the day before he died, Kerr spoke critically about the police, advocated for more mental health resources for officers, and touched on the recent protests against police brutality and systemic racism in the U.S.
"I've had enough … of serving the system that does not give a damn about me or people like me. … Y'all don't really give a damn about us. That is the truth. I've served with a full heart in the military; after that got back into law enforcement, and you have no idea how hard it is to put a uniform on in this day and age with everything that's going on," Kerr said.
"My entire life has been in the service of other people. … Y'all entrust me to safeguard your little ones, your small ones, the thing that's most precious to you, and I did that well. I passed security clearance in the military … but that has allowed me to see the inner workings of things, and this is a demonic system, and it's not anything I can continue to serve and want to be a part of. This is not right. This is no form of justice," he added.
Kerr pointed to Black people who have been killed by the police, including Botham Jean, George Floyd, Breonna Taylor, and Trayford Pellerin. "I can't abide by this no more. I'm not having anything to do with this nonsense no more," Kerr said. "If this feels right to you as a person, then something is wrong with you. This is the furthest thing from right."
Kerr also hinted at his suicide, calling it his "protest against police brutality" and saying he felt like "dramatic and bold" action needed to be taken, according to the Advocate.
Sheriff Mark Garber reportedly released a statement on behalf of the Lafayette Parish Sheriff's Office confirming Kerr's death and offering its sympathies to his loved ones.
"The Lafayette Parish Sheriff's Office is heartbroken to confirm the loss of a member of our LPSO family, who took his own life this morning. My heart goes out to his immediate family and to all of the brothers and sisters he has at the sheriff's office. We will do everything in our power to support our employees as we all grieve," Garber said, according to the Black Enterprise.
For more information about suicide prevention or to speak with someone confidentially, contact the National Suicide Prevention Lifeline (U.S.) or Samaritans (U.K.).
If you are a teen dealing with depression or other mental health issues, see PBS.org for a list of resources and organizations that can help you. If you are an adult, see Mental Health Resources.
H/T Black Enterprise
The post 'This is a demonic system': Black officer dies by suicide after speaking out about racism in videos appeared first on The Daily Dot.