dailydot CyberS
TikTok mom goes viral for how she discusses anti-Asian violence with her kids in video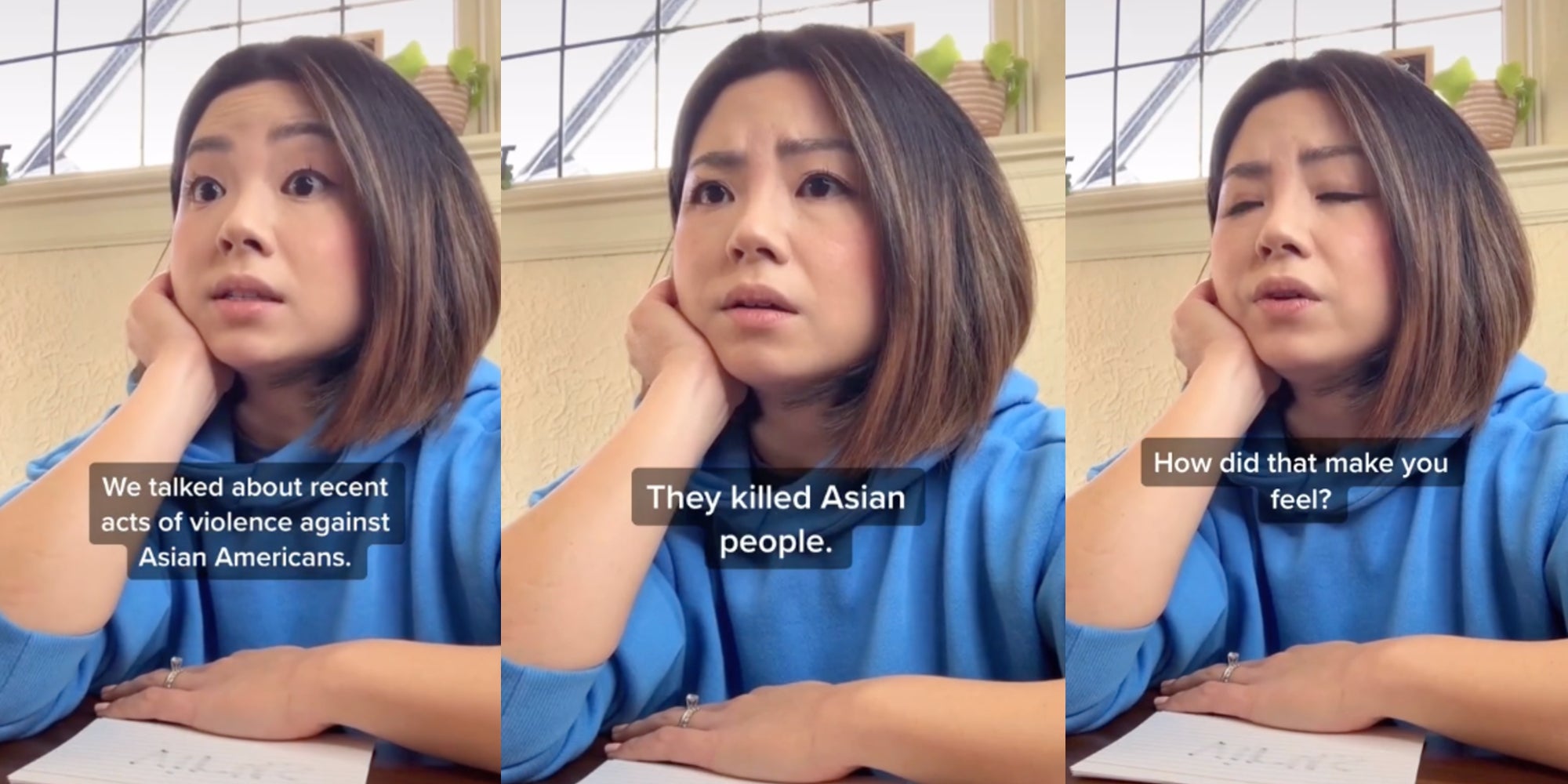 A Korean-American mom is going viral on TikTok for talking about the Stop Asian Hate movement with her kids. Jane Park, a mom from Seattle, is known on TikTok for her videos about her 5-year-old daughter and 7-year-old son. In a recent video that went particularly viral, Park discusses the Stop Asian Hate movement with her kids.
In her video, Park does a "sight word test" with her children, where they read words she has written on notecards. The cards read: "Stop Asian hate, hate is a virus."
After her children read the sentence aloud, Park asks her children why they think hate and viruses are similar. Park explains to her children that like a virus, hate can infect people.
Park then asks her kids how they felt after hearing about the recent acts of violence against Asian Americans.
Park's children say they feel "sad because they killed people. … They killed Asian people.
Park tells her children it's important to talk about these issues—even when they are difficult to talk about and can be upsetting—in order to stop racism and violence.
"We can speak out against it. We can talk about it. We can build awareness, right? Because not everybody might know what's going on," Park tells her kids.
In the comments section of the video, viewers are lauding Park for how she's parenting her children. "I'm sure they'll grow up to be amazing people," one viewer wrote. "What an amazing mom."
"Ladies and gentleman, this is how you teach your children!!!!" another exclaimed.
After her video went viral, with over 1 million views, Park did an interview with KING5 Seattle. She said that she hopes her video will encourage other parents to talk to their own children about the racism Asians are currently facing in America.
"I know that there are other parents other Asian American parents kind of struggling as I am," Park told KING5 Seattle. "Ask [your kids], how are you feeling about all of this, and then in taking that step back and allowing kids to tell you, if they're feeling scared."
On her TikTok and Instagram accounts, Park shares the realities of parenting—the funny and the serious. Park previously spoke to her children about anti-Black racism and the Black Lives Matter movement in the summer of 2020, when protests were being held across the nation.
The post TikTok mom goes viral for how she discusses anti-Asian violence with her kids in video appeared first on The Daily Dot.