dailydot CyberS
TikToker accidentally uses Gorilla Glue in hair, stresses out viewers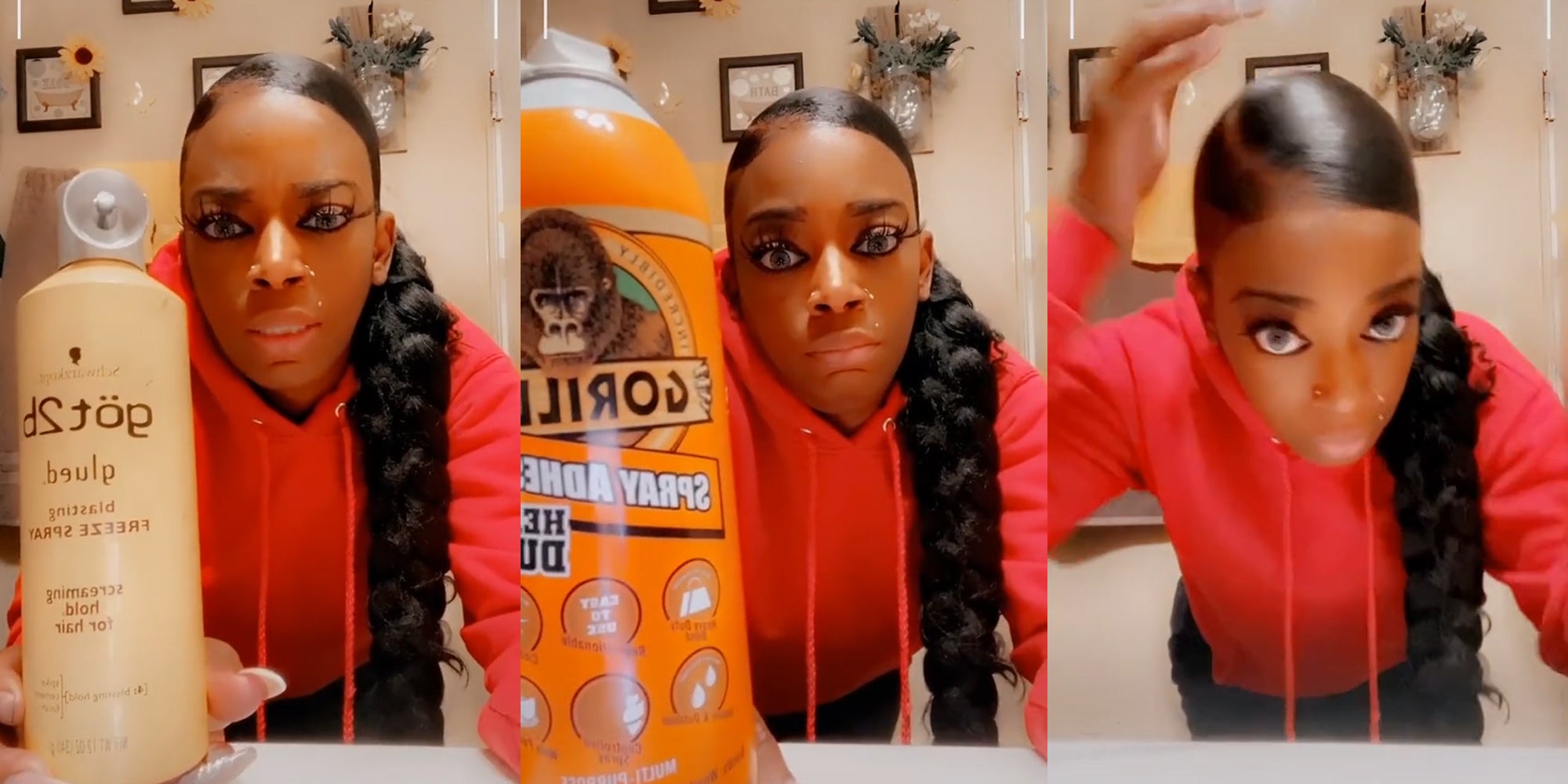 Let Tessica Brown's "Bad, bad, bad idea" be a cautionary tale: Never use Gorilla Glue in your hair.
Brown posted a video to TikTok on Wednesday, explaining her current nightmare situation: She claims her hair hasn't moved in "about a month now" after using Gorilla Glue's spray adhesive on her hair, in lieu of her regular product. She says she's washed her hair 15 times and that it won't budge.
Her follow-up video is even more upsetting: She applies what appears to be shampoo to her hair to illustrate that it really doesn't move.
Brown infers in the original TikTok, which has more than 3 million views, that she accidentally used the spray, though "danger" and "extremely flammable" are written on the can. Distressed viewers wondered if she thought she was using Gorilla Snot, a hair gel known for its hold. A TikTok account claiming to be Gorilla Glue allegedly commented on her post, suggesting solutions like rubbing alcohol and a blow dryer. But over on Twitter, where Gorilla Glue is trending, the company denied it was them and urged, "please do not follow their direction."
While this is obviously distressing for Brown, and many commenters were not hopeful about the outcome, others tried a more positive approach. "At least her hair is cute tho," said one commenter.
As "dog shampoo" guy reinforced less than a week ago: Always read the label.
The post TikToker accidentally uses Gorilla Glue in hair, stresses out viewers appeared first on The Daily Dot.