dailydot CyberS
TikToker asks police if they're going to kill him 'like Ma'Khia Bryant'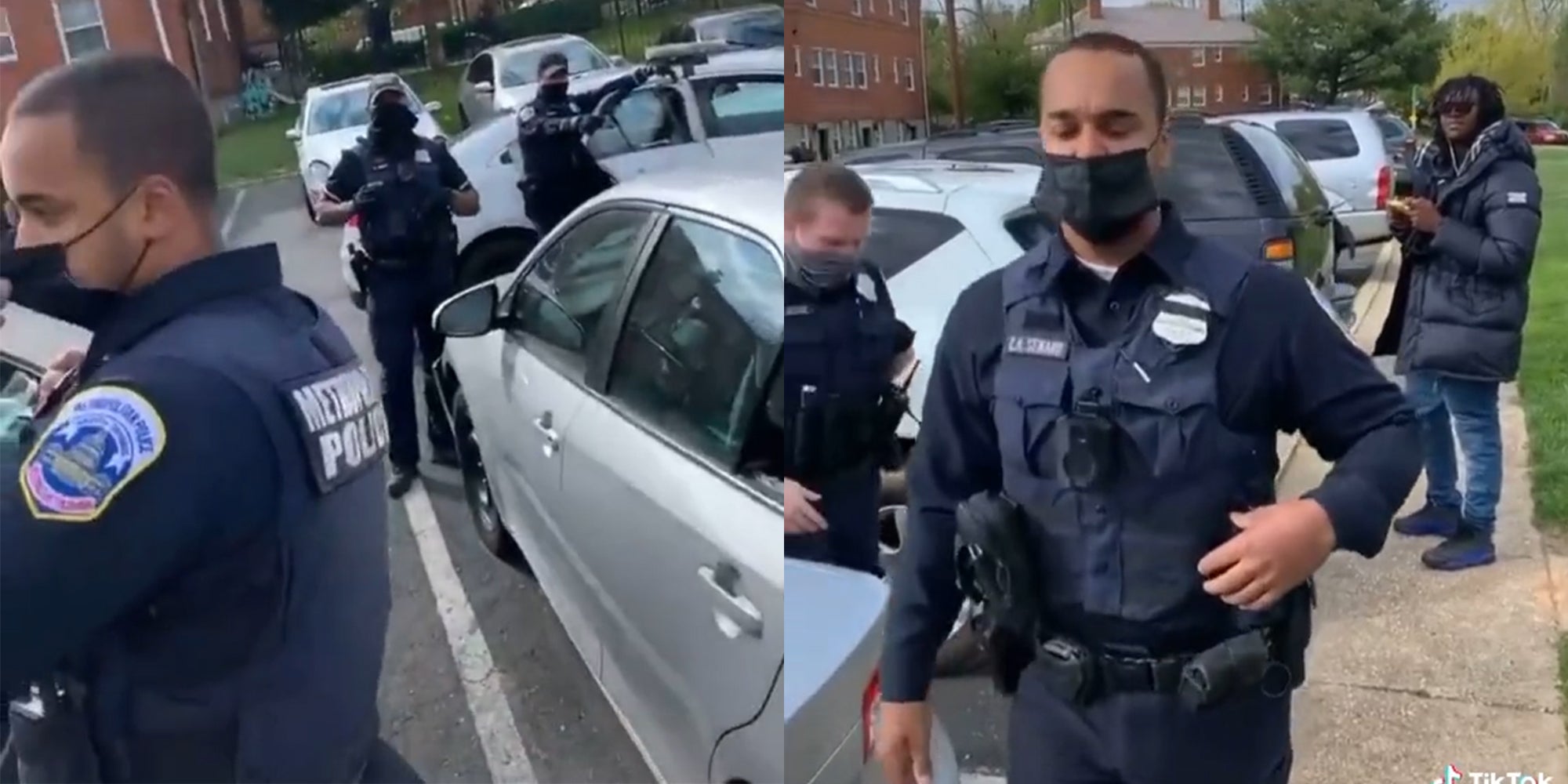 An encounter with police became a verbal sparring contest after a TikToker asked, "Are y'all gonna kill me like Ma'Khia Bryant?" A Black police officer responded, "Are you gonna stab somebody like her?" 
The altercation and conversation further informed divisions regarding violent police actions, contexts of police violence, and subsequent accountability. The TikTok video and reposts on Reddit were met with comments from racists, amateur forensics experts, and armchair criminologists.
Posted to TikTok by @karonoliviaa, the video shows police standing around a parking lot. The person filming does not appear to be in police custody at the time of the brief back-and-forth with the Black officer. 
"Are y'all gonna kill me like Ma'Khia Bryant?" he asks.
A Black police officer responds, "Are you gonna stab somebody like her?"
"No, but she called y'all for help," the person filming says. "And I got that on camera. This shit going viral."
Columbus, Ohio, police officer Nicholas Reardon shot 16-year-old Bryant four times in her torso on April 20. He killed her as she lunged at another woman with a knife. Within 10 seconds of his arrival, Reardon pulled out his sidearm and shot Bryant, who had called police out to assist with a domestic dispute.
Some experts called Reardon's actions legally justifiable. Others called Bryant's killing indefensible in light of other measures that could have been taken.
"Ma'Khia Bryant was a child," Brittany Cooper, author of Eloquent Rage: A Black Feminist Discovers Her Superpower, said on MSNBC. "The way that she has been talked about—because she is a big girl—people see her as the aggressor. They don't see her humanity. They have adultified her."
The post TikToker asks police if they're going to kill him 'like Ma'Khia Bryant' appeared first on The Daily Dot.