dailydot CyberS
TikToker who heckled healthcare worker in the street gets PlayStation taken away by his mom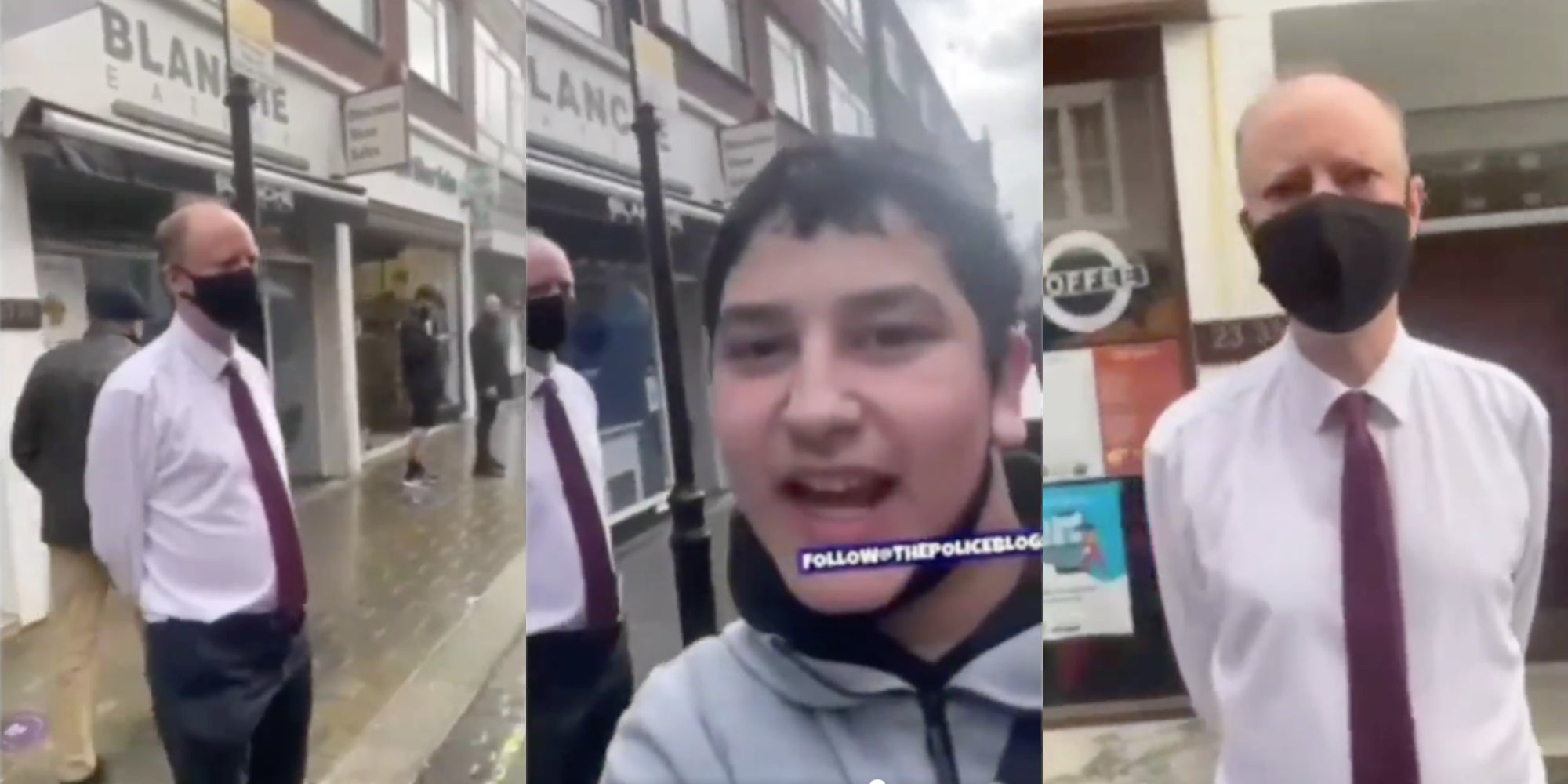 A teenager who went viral for heckling U.K.'s chief medical officer reportedly got his PlayStation confiscated by his mother.
The 15-year-old, who is also a YouTuber, according to the Daily Mail, recognized Chris Witty on the street and started filming. In the video, the teen accuses Witty, who has been at the forefront of the country's pandemic efforts, of lying about the coronavirus. "Oi, big man. What you saying? You're a liar. You're a liar. … He's a liar. You lie about the COVID-19 cases, man. Come on, man. Stop lying to the TV, man," the teen says in the video, which he uploaded to TikTok. Witty has appeared on television to keep the public updated on the pandemic.
While the teen is on the receiving end of backlash from many Brits who respect Witty and his work throughout the pandemic, he is facing much more serious consequences closer to home: His mom took away his PlayStation.
In an interview with the Daily Mail, the boy's mother revealed that she took away "the thing he loves the most" because "that is not how (she) brought him up and not the behaviour that (she expects) from him." She said she was "horrified" when she saw the video and "how rude (her) son was" in it.
"The video really upset me and has left me feeling very stressed and anxious. I have not slept properly since I saw it because I was so upset at how he spoke," she said. "I have not grounded him because he is already suffering enough from the lockdown and does not go out as much as he used to."
She also revealed that she is making her son record a video of himself apologizing to Witty.
Meanwhile, Witty has reportedly brushed the incident off, saying the abuse "comes with the job."
H/T UNILAD
The post TikToker who heckled healthcare worker in the street gets PlayStation taken away by his mom appeared first on The Daily Dot.