dailydot CyberS
Trisha Paytas says Shane Dawson made her take down inappropriate video of him with minor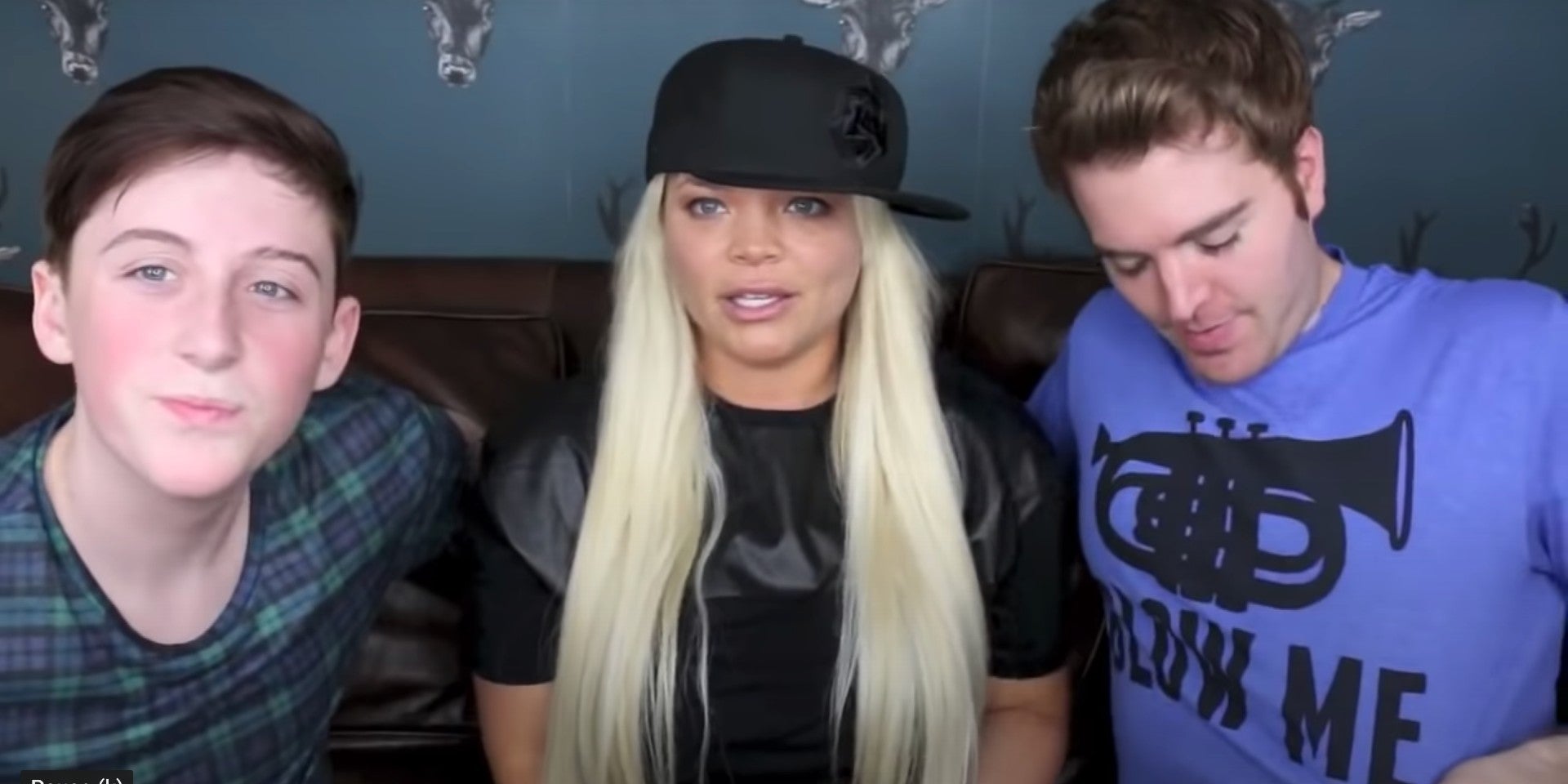 YouTube star Trisha Paytas said Shane Dawson made her take down a video they created with a minor that had sexualized content on it. She said it was one of the "multiple videos" he made her remove. 
Paytas made the claim in a 30-minute long rant she posted to YouTube on Thursday. She was addressing a recent tiff between her and Dawson that also involved beauty YouTuber Jeffree Star.
Paytas made numerous claims about Dawson's alleged toxic behavior over the years. She slammed him for often picking other friends over her and for siding with Star during a feud between herself and Star.  
She also accused him of doing "nasty, nasty shit" with Star and claimed Dawson made her remove videos online. (Star has faced a slew of allegations of racism in the past, but it is unclear if the videos in question pertain to that.)
One of the videos Payta's said Dawson made her remove features a minor, and, in it, they discussed sexualized content.
"Shane has had me take down multiple videos. There's one with Trevor 'Trevi' Moran—that's the only one still private for me," she said. 
"I just blindly deleted it," she said, adding that she hadn't thought much of it. "But yeah. You're getting canceled for kissing minors and making those jokes." 
In the video, which has since been reuploaded by a different user, there are references to "p*ssies" and "f*cking." Both of the adult YouTubers acknowledge that Moran is a minor in the video.
The video begins with Paytas and Dawson showing off Dawson's T-shirt, which reads "blow me" alongside an image of a trumpet.
"Look what it says, it says 'blow me'," Paytas says, while Moran, then 16, makes a gesture of playing a trumpet.
When Paytas says this challenge "is going to be the 'blow me challenge,'" Dawson corrects her: "No it's going to be the blowjob challenge."
At one point in the video, they make Moran sit on Paytas' lap, and Dawson brings down Moran's pants slightly revealing her underwear and reading from it.
During one Q&A session, they acknowledge that Moran is a minor. Dawson makes jokes about "babysitting" her, while Paytas jokes about being a "supervisor" of the two.
In Paytas' Thursday video, the YouTuber expressed her grievance that all the blame in her feud with Star was being placed on her. She also apologized for defending Dawson when he was accused of racism but said she did it because she was "scared."
On Thursday, Moran acknowledged the "Trisha and Shane drama" but didn't take a side.
Paytas' Instagram account was unavailable on Saturday when the Daily Dot tried to reach her. 
The post Trisha Paytas says Shane Dawson made her take down inappropriate video of him with minor appeared first on The Daily Dot.