dailydot
Twitter users accuse NYPD of staging attack against police detective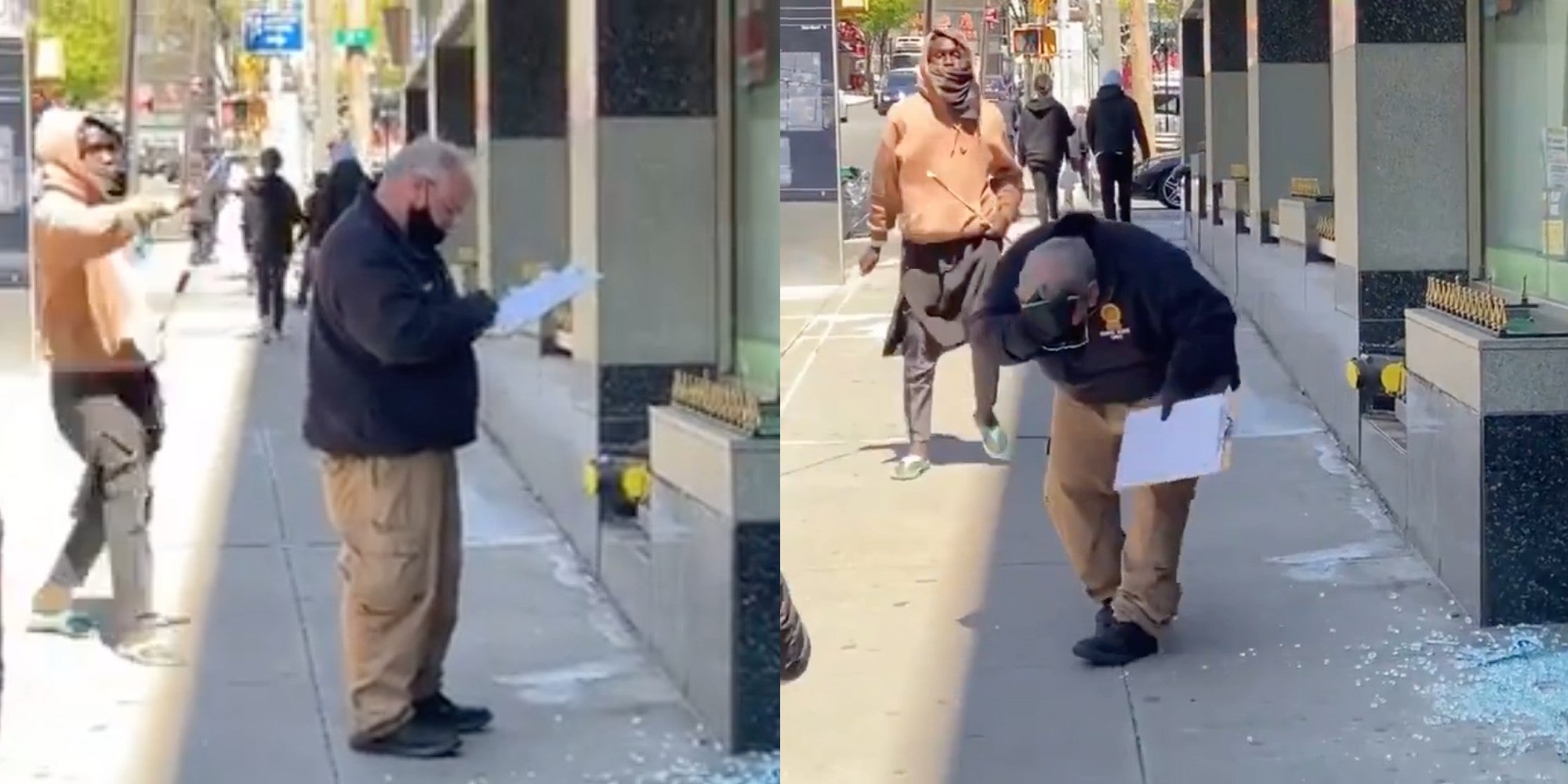 A video purporting to show a New York City police detective being attacked on Monday is raising questions among Twitter users.
The footage, according to the New York Daily News, shows the detective being struck with a large stick while investigating a burglary in Queens.
The New York City Police Department Detectives' Endowment Association shared the video across social media and called for the "violence to be fully prosecuted as we look to file civil charges."
"Welcome to NYC! Even as our Detectives investigate crimes they're attacked by emboldened criminals, who have quickly realized there are no consequences for law breakers in our city."
After being struck, nearby officers can be seen chasing down the suspect while the detective kneels on the ground and holds his head. Police say the footage was captured by a bystander at the scene.
But users on Twitter are accusing police of staging the entire incident. In a series of remarks, people gave reasons why they felt the footage didn't add up.
"As a professional film critic I give this short film an F-," @jasondashbailey wrote. "Incompetently staged, poorly acted, wildly unconvincing. Coleman Francis-level amateurishness. Go back to film school!"
"I hate it when I'm filming my fellow sworn officer writing in a notebook and out of nowhere a dangerous criminal very lightly taps him on shoulder causing him to collapse and die instantly after which we jog very lightly after the perp as he absconds," writer Luke O'Neil quipped.
Many also cited the infamous Shake Shack incident, in which officers falsely accused the company's employees of poisoning their milk shakes.
"The NYPD union that accused Shake Shack employees of poisoning them has released a video of an officer being 'assaulted' and it has the same production value as my middle school video projects," Business Insider's Manny Fidel said.
While the video appears strange to many, no available evidence at this time proves that it is actually fake.
The man accused of attacking the detective has since been identified as 25-year-old Akeele Morgan, who was arrested on both felony and misdemeanor charges including assault and criminal possession of a weapon.
The post Twitter users accuse NYPD of staging attack against police detective appeared first on The Daily Dot.