dailydot
Video: Anti-mask 'Karens' march into home goods store with 'binder of laws'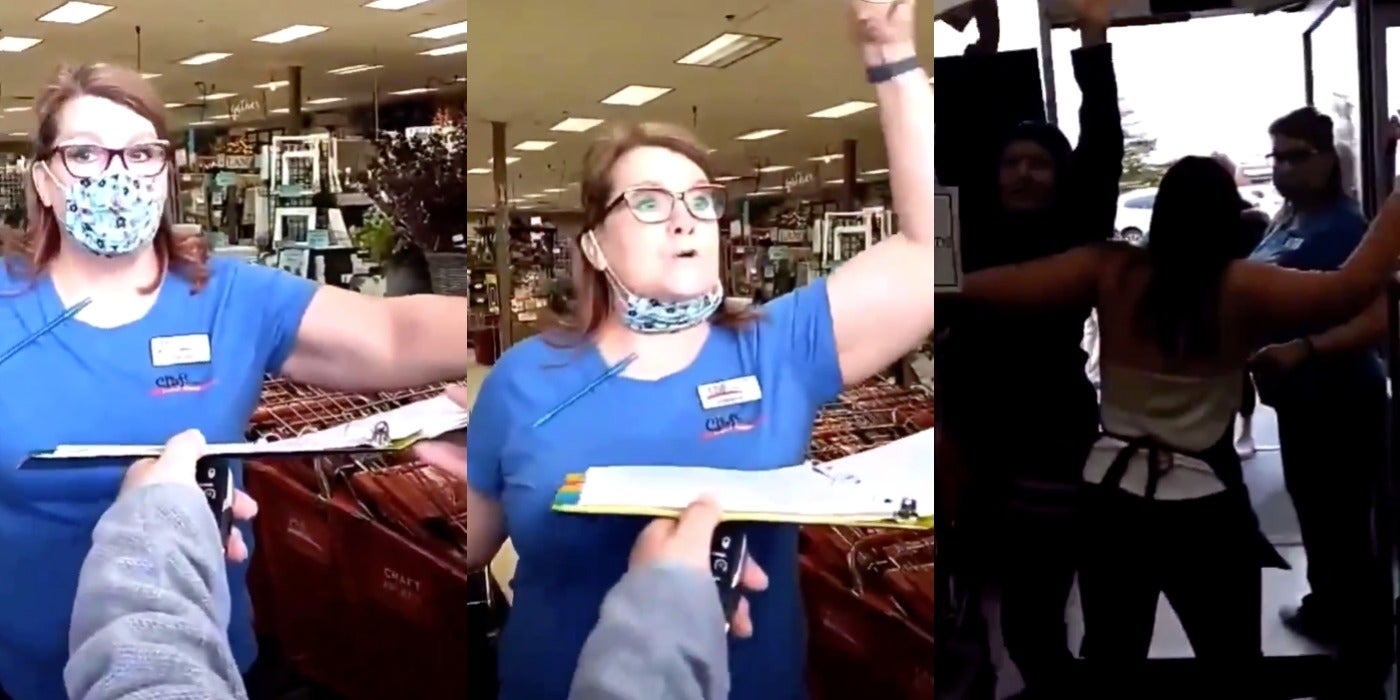 A recent video shows a group of women dubbed "Karens" forcing their way into a home goods store and trying to use a "binder of laws" to falsely claim their right to shop without wearing masks.
Posted to Twitter's @crazykarens page, the video shows a mass of anti-maskers crowd the doorway to a Craft Warehouse, a small home goods and crafts chain in the Pacific Northwest. Two employees block the entrance while one of the anti-maskers holds a binder open before them. "You cannot block us," the woman says. "This is not private property."
Another protester yells, "You're going to be arrested for blocking us."
An employee says they would serve them curbside "right now," but the group declines. In some backward logic, one person in the anti-masking group claims that by not allowing them into the store, the store employees are committing "false imprisonment." The woman in the front continues holding up the "binder of laws," complete with color-coded tabs.
The reality is that, barring any documented disability, businesses in Oregon and Washington can refuse services to customers not wearing masks. As required, the employee offered curbside service, but the group was denied service because they refused the accommodations.
That's why when a police officer shows up later in the video, he moves in on the protestor—not the employe, much to the videographer's chagrin. Perhaps they should have read their own binder of laws and mask mandates.
The post Video: Anti-mask 'Karens' march into home goods store with 'binder of laws' appeared first on The Daily Dot.