upworthy CyberS
Video: Resilient reporter gets hit by a car and keeps doing her job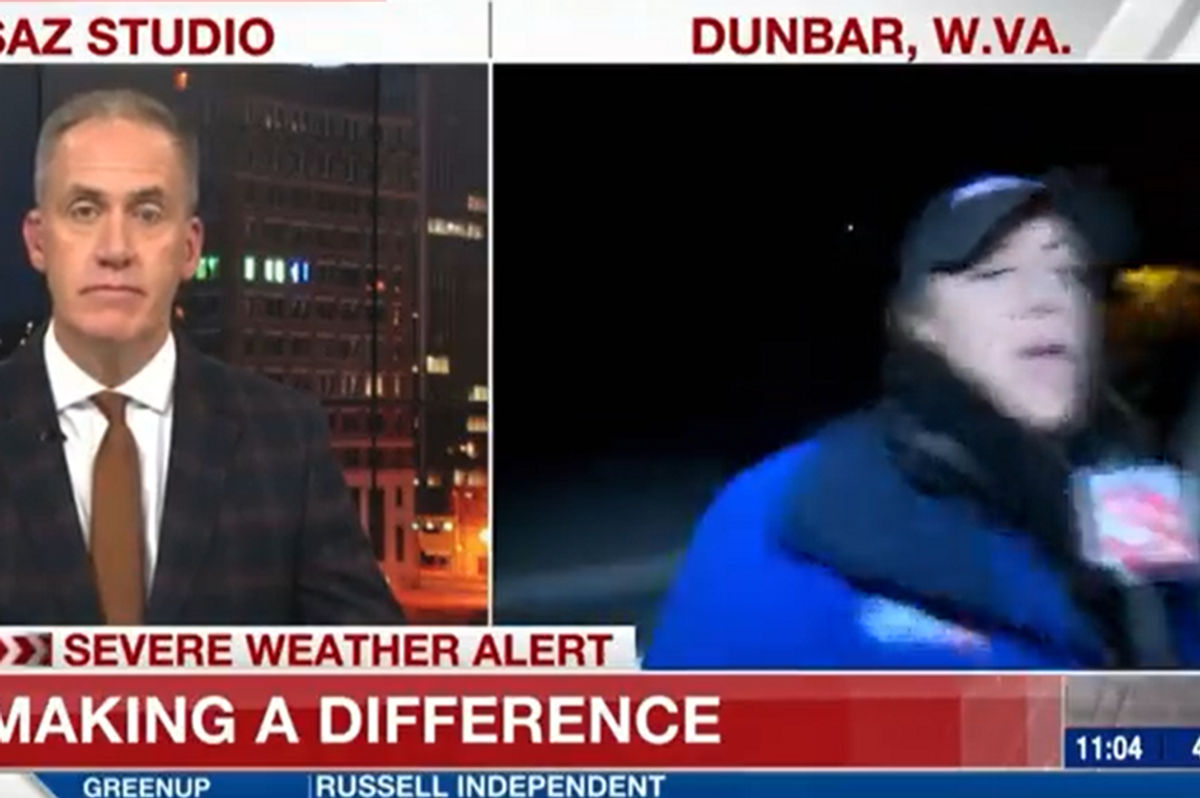 Former "Saturday Night Live" star Tina Fey once said that live television will "never be perfect, but perfect is overrated. Perfect is boring on live TV."
Who knows that better than TV reporters, who are sent out to brave extreme weather events, interview members of the general public and get quotes from sweaty athletes on the sidelines.
TV reporters are trained to handle just about anything that comes their way, but I'm sure none of them have ever been trained to stay on the air after being blindsided by a car.
---
Tori Yorgey of NBC affiliate WSAZ was reporting about a water main break on the side of the road in Dunbar, West Virginia when she was struck by a car on live television. "Oh, my God! I just got hit by a car, but I'm OK," Yorgey told anchor Tim Irr.
Yorgey was knocked out of frame for a while but she regained composure and bragged that it wasn't the first time it's happened. "I actually got hit by a car in college just like that," she explained.
Wow, this reporter gets hit by a car, and rebounds to finish the live shot! pic.twitter.com/dbwKt5N1xc

— Lee K. Howard (@Lee K. Howard) 1642656778
What makes Yorgey even more resilient is that she was all alone when it happened. She set up her own camera and had to put the shot back in order after the car plowed through.
Some people who saw the video thought that Irr's reaction to his coworker being struck by a car was a little cold. But he later cleared things up by saying he wasn't able to see her get hit by the car.
On the contrary. I couldn\u2019t see what happened. Only audio. Then, I wasn\u2019t truly convinced she was ok.

— Tim Irr (@Tim Irr) 1642656572
After finishing her report, Yorgey went to the hospital to be checked out and she's said to be doing fine.