dailydot CyberS
Video shows 56-year-old Asian American man beaten to the ground in subway station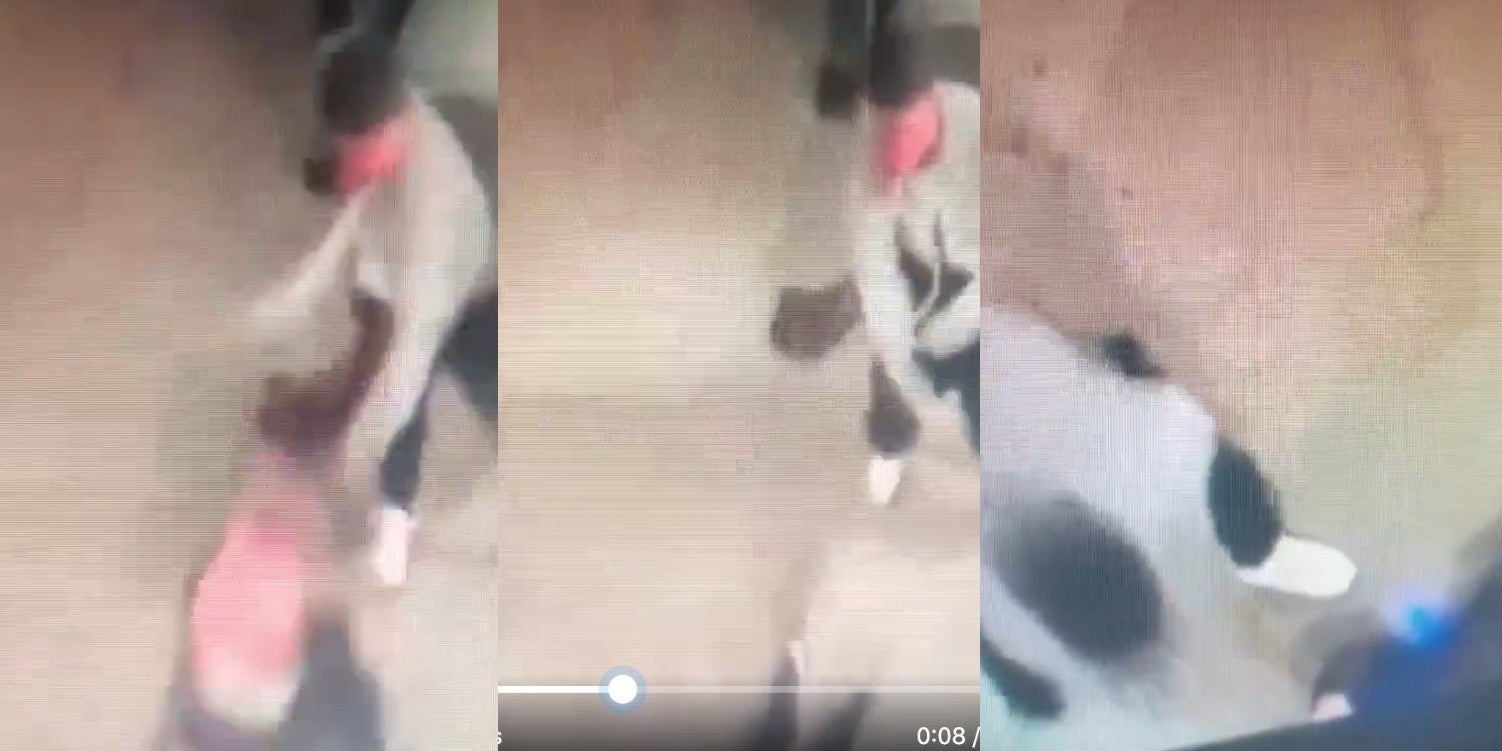 A recently surfaced video shows a 56-year-old Asian American man being beaten to the ground as he was about to enter a subway station in New York on Tuesday.
The victim has been identified as a Malaysian-American construction worker Teoh Ming Soon. He told WABC-TV that he was on his way home from work when the attacker came for him.
Surveillance footage of the incident shows the attacker, who is wearing a face mask, approaching the entrance of the staircase and suddenly stopping. Within a few seconds, Soon walks past and heads toward the staircase. The attacker then takes a swing at him and beats him to the ground. 
Soon falls on the ground where he's punched several times before the attacker is able to get up and leave. He picks up his belongings that he had dropped during the attack and walks down the stairs. 
The video was shared on Wednesday by ABC reporter CeFaan Kim who said the New York Police Department is considering it to be a hate-crime incident. Kim posted the video with the hashtag #StopAsianHate, and it has been viewed more than 20,000 times. 
In an interview shared by WABC-TV, Soon has a red eye and swollen lips; he points to his eyes, nose, and lips as he talks. The attacker reportedly punched him in the eye and hit his mouth with his elbows repeatedly. The victim has since been admitted and released to the hospital for non-life-threatening injuries, according to NextShark. 
Soon said it happened so fast that he didn't get a chance to see the face of his assailant, but he said the person not someone familiar.
WABC-TV shared a photo released by police that shows the attacker wearing a red face mask, gray t-shirt, and a black cap.
According to WABC-TV, the video was captured on a cellphone, but it's not clear who took the video or why they were recording.
The incident took place near New York City's Chinatown area, where hundreds rallied over the weekend against the rising number of anti-Asian hate crimes across the country. New York City recorded 28 hate crimes against Asian Americans in 2020, compared to three the previous year, after former President Donald Trump called COVID-19 the "Chinese virus" and "kung flu."
Tuesday's victim is the latest of such attacks, which primarily target elderly Asian American people.
H/T NextShark
The post Video shows 56-year-old Asian American man beaten to the ground in subway station appeared first on The Daily Dot.