dailydot
Video shows country star Morgan Wallen using racist slur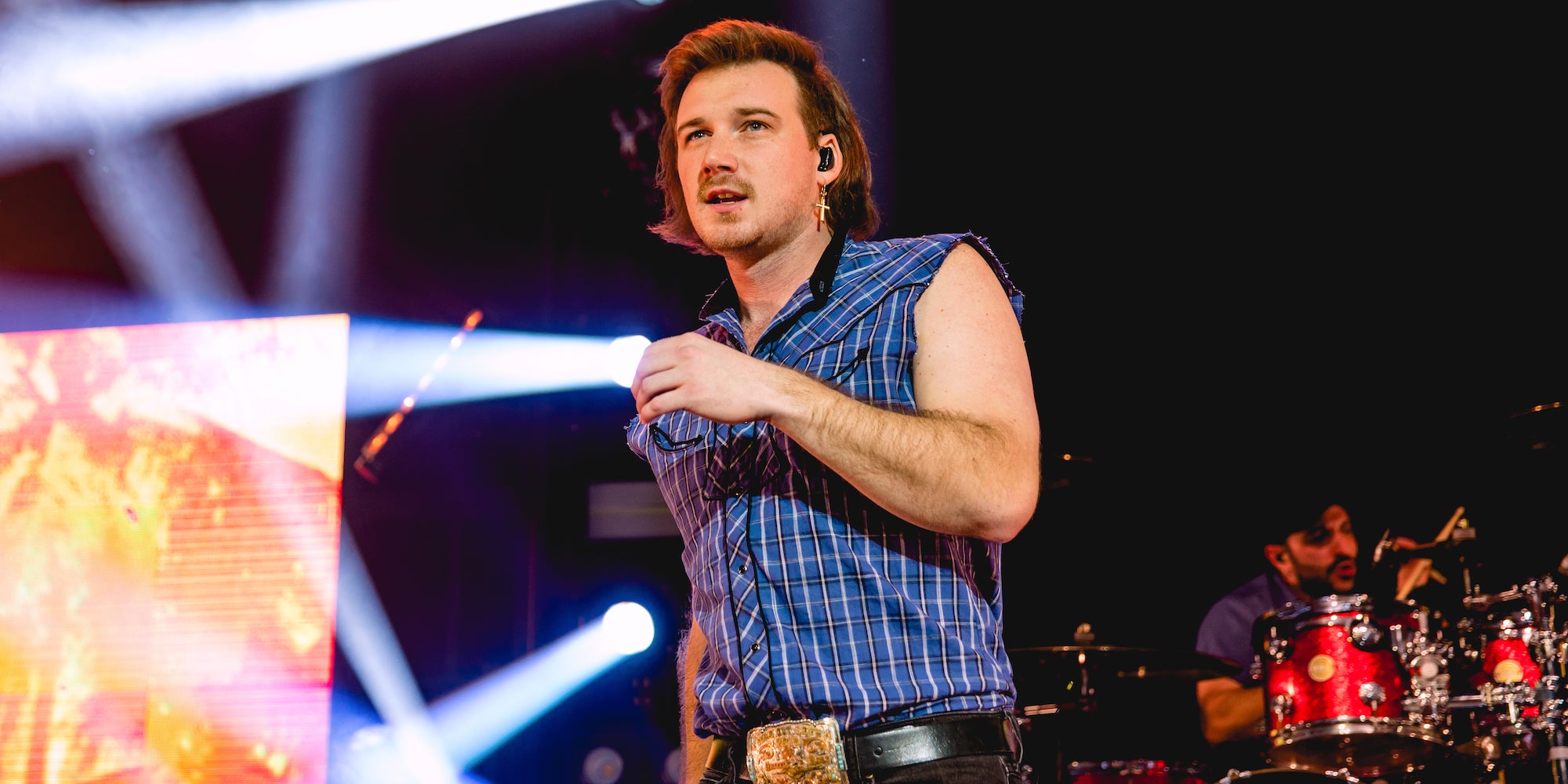 Country star Morgan Wallen ignited outrage online last night after video emerged of him using a racist slur outside his house. 
TMZ obtained footage of the 27-year-old singer returning to his Nashville home on Sunday night with several friends. They were talking loudly and honking their car horns, prompting Wallen's neighbors to start filming the disorderly bunch. 
One neighbor captured Wallen shouting several profanities at his friend and using the N-word.
"Take care of this pussy-ass motherfucker," Wallen says as he staggers toward his house. "Take care of this pussy-ass n****r." 
The backlash against Wallen was swift and severe. Last night, Cumulus Media, the second-biggest radio chain in the United States, sent out a memo ordering all of its 400-plus stations to pull Wallen's music from their playlists "immediately" and "without exception," Variety reports. 
Wallen's music also appears to have been yanked from Spotify's Hot Country playlist and from the home page of Apple Music Country. 
This is a major reversal for Wallen, whose latest album, Dangerous: The Double Album, has topped the Billboard 200 for its first three weeks and scored the biggest streaming week ever for a country album. 
Wallen issued an apology for using the racist slur, telling TMZ, "I'm embarrassed and sorry. I used an unacceptable and inappropriate racial slur that I wish I could take back. There are no excuses to use this type of language, ever. I want to sincerely apologize for using the word. I promise to do better."
This is not Wallen's first brush with controversy. In October, he was booted from Saturday Night Live's musical lineup after videos emerged of him taking shots and kissing women at a crowded party amid the COVID-19 pandemic. (He was invited back two months later.)
Twitter users slammed Wallen for his behavior and noted the hypocrisy of the industry giving him several free passes, while female artists would be blacklisted for pulling a fraction of his antics.  
Fellow country singer Kelsea Ballerini tweeted, "The news out of Nashville tonight does not represent country music."
But not everybody agreed with that sentiment. 
"It actually IS representative of our town because this isn't his first 'scuffle' and he just demolished a huge streaming record last month regardless," Maren Morris tweeted. "We all know it wasn't his first time using that word. We keep them rich and protected at all costs with no recourse."
"When I read comments saying 'this is not who we are' I laugh because this is exactly who country music is," tweeted Mickey Guyton, who became the first Black female solo artist to receive a country Grammy nomination for her 2020 single "Black Like Me." "I've witnessed it for 10 gd years. You guys should just read some of the vile comments hurled at me on a daily basis. It's a cold hard truth to face but it is the truth."
The post Video shows country star Morgan Wallen using racist slur appeared first on The Daily Dot.