dailydot CyberS
Viewers are drooling over the 'Silhouette Challenge' videos on TikTok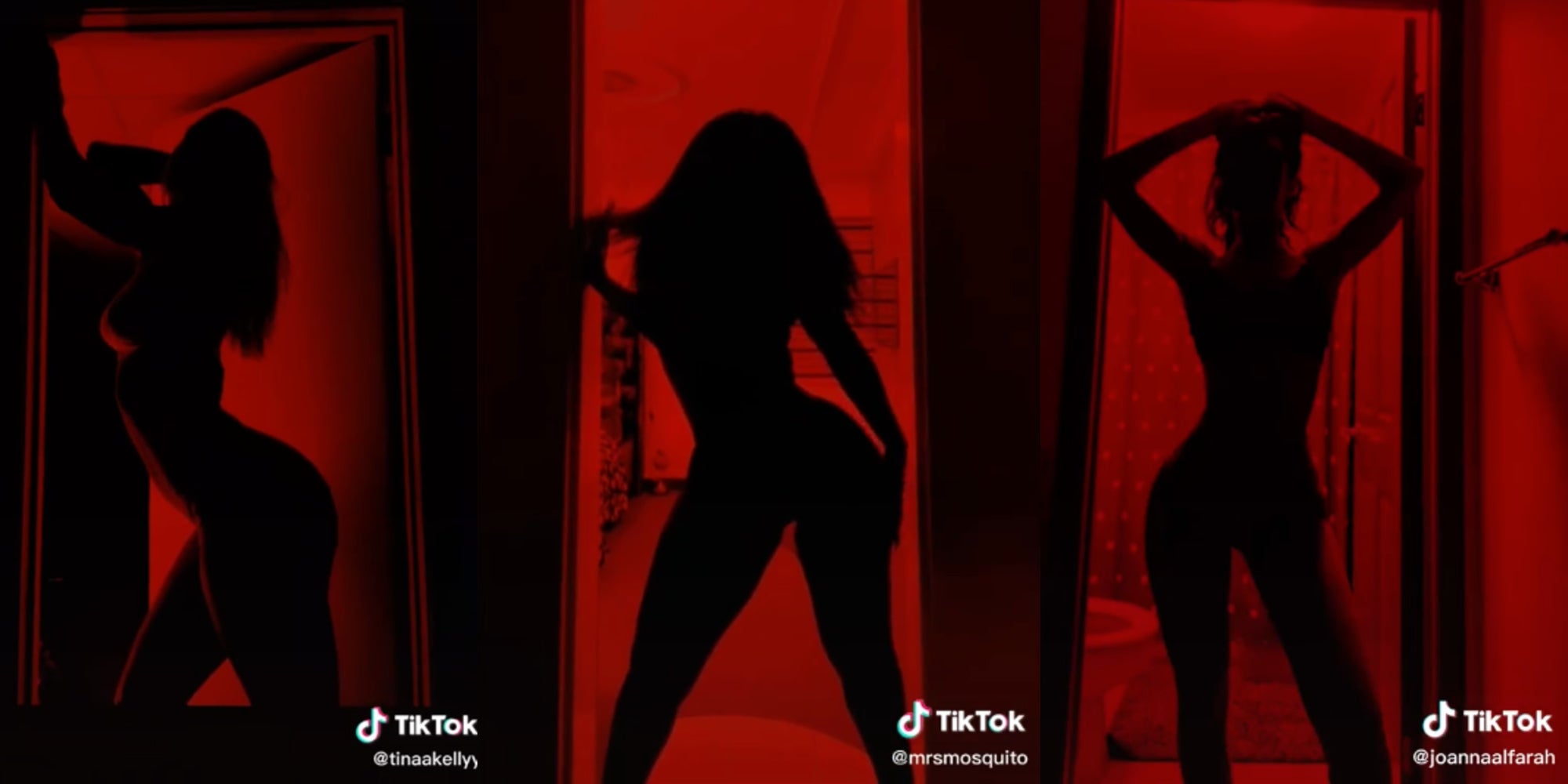 TikTok's "Silhouette Challenge" is the latest trend to sweep the internet, and viewers can't get enough of the sexy videos.
Aptly named, social media users doing the challenge are showing off their silhouette figures to sexy music and mood lighting. Filmed in front of a backlit doorframe, partakers in the trend appear as black silhouettes against a red background.
Users typically start their video in casual clothes and strike some sort of pose in the door frame. As the music switches from Paul Anka's "Put Your Head On My Shoulder" to Doja Cat's "Streets," the user transitions into a sultry pose in red mood lighting. Users are also changing from baggy sweats to tighter clothes to accentuate their silhouettes.
Some TikTokers dance and move around in the second half of their video, but others just continue to strike fierce poses against the door frame.
The originator of the silhouette challenge is still unknown, but the trend has quickly taken off. The sound used already has 44,400 videos under it, and the hashtag #silhouettechallenge already has almost 110 million views.
Viewers cannot stop watching the silhouette challenges. Videos are racking up views on TikTok and being shared on Twitter and Instagram as well.
Viewers are hyping up those who partake in the challenge. "Tall confident baddie? Yeah no it's fine I didn't need to breathe today," one user commented on @thatbitchtuna's video.
"Girl you BODIED THIS," another commented on @charlyjordan's video.
Some viewers joked about how the silhouette challenge was about to ruin their relationships.
"Jack I'm going to start dieting and working out I promise please do not leave me if you see this," one user said.
"Ethan if you see this, it's okay I'd leave you for her too," another said.
Even celebrities, like Chloe Bailey, are getting in on the trend. Even though TikTok trends come and go quickly, the silhouette challenge seems like a lasting favorite.
The post Viewers are drooling over the 'Silhouette Challenge' videos on TikTok appeared first on The Daily Dot.