dailydot
Viral TikTok shows stray bullet that went through house above roommate's bed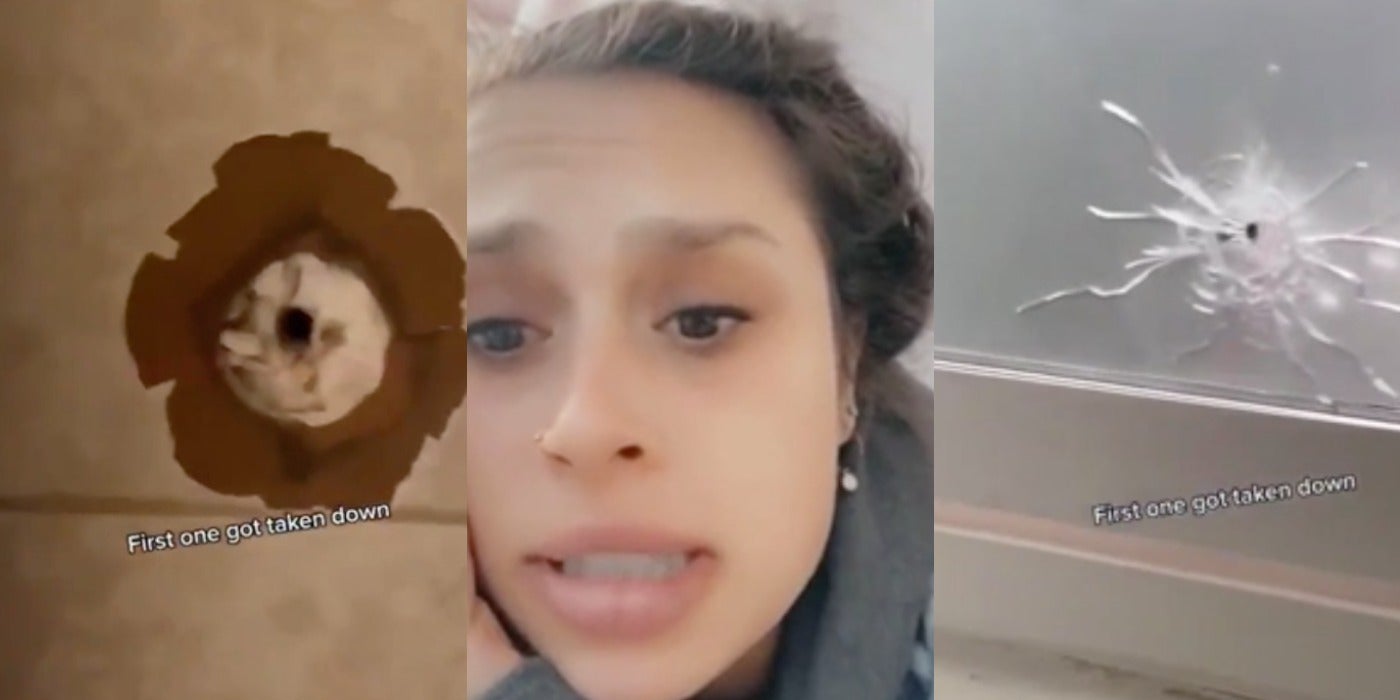 A viral TikTok video shows a woman explaining how a stray bullet apparently went through her house, right above her roommate's bed.
The video has also been trending on Reddit's r/PublicFreakout page this week, with more than 5,400 upvotes as of Thursday. The woman apparently has come home to see debris on the ground, and see that's it's come from her shower. It shows a bullet hole, with surrounding ceramic blow out.
"It's a fucking hole, and we look, it's a bullet hole," she says, going from the shower to the bedroom, showing a bullet hole through a television.
She walks toward a bullet hole in a wall, then leads the viewer to her roommate's room. There's a bullet hole in the adjacent window, right above where someone's head would be, had they been sleeping.
"Last night, when we were sleeping, a fucking gunshot came through," she says with panic audible in her voice.
Later, she says that her initial stray hole video had been taken down from TikTok, due to community guidelines. She explains that the police had come out, but weren't particularly helpful. However, the neighbors, whom she alleges was conspicuously absent, are being kicked out of their apartment.
She essentially blamed the incident on the neighbors entertaining "really bad people, doing some really bad things."
It's unclear when the video was filmed or by which TikTok user.
Unusually and suspiciously, no shell casing, or bullet trajectory prior to hitting the window, was discussed being found in the apartment. These missing pieces led to some speculation and conjecture as to the bullet type in the comments.
The post Viral TikTok shows stray bullet that went through house above roommate's bed appeared first on The Daily Dot.