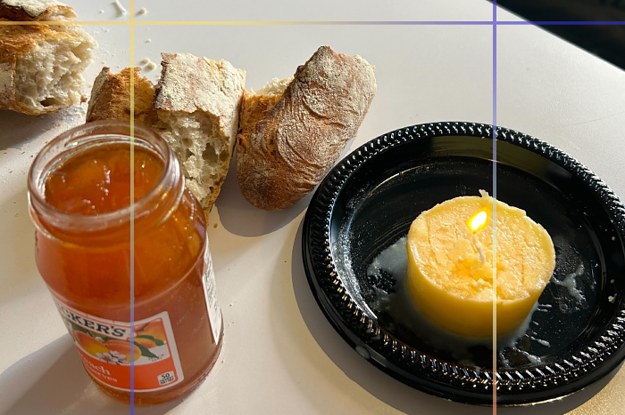 This is an excerpt from Please Like Me, the BuzzFeed News newsletter about influencers and internet culture. You can sign up here. In our new column, Social Media Made Me Do It, we try a new trend, product, or tip from the feed.
Candles made of butter are going viral on TikTok.
Put it on a charcuterie board! Melt them down to the bone and sop up the liquid with a baguette! This fun way of presenting butter has garnered thousands of views on the app, spanning variations from garlic to salted.
This stunt was one I knew we had to try. Essentially, you make a butter candle by putting room temperature or melted butter into a mold (like a cup), sticking a wick inside and putting it in the fridge, ideally overnight. Then you take it out, cut the wick, and voila. Butter candle.