dailydot CyberS
'You don't need that': Viral TikTok shows girl schooling adult on training bras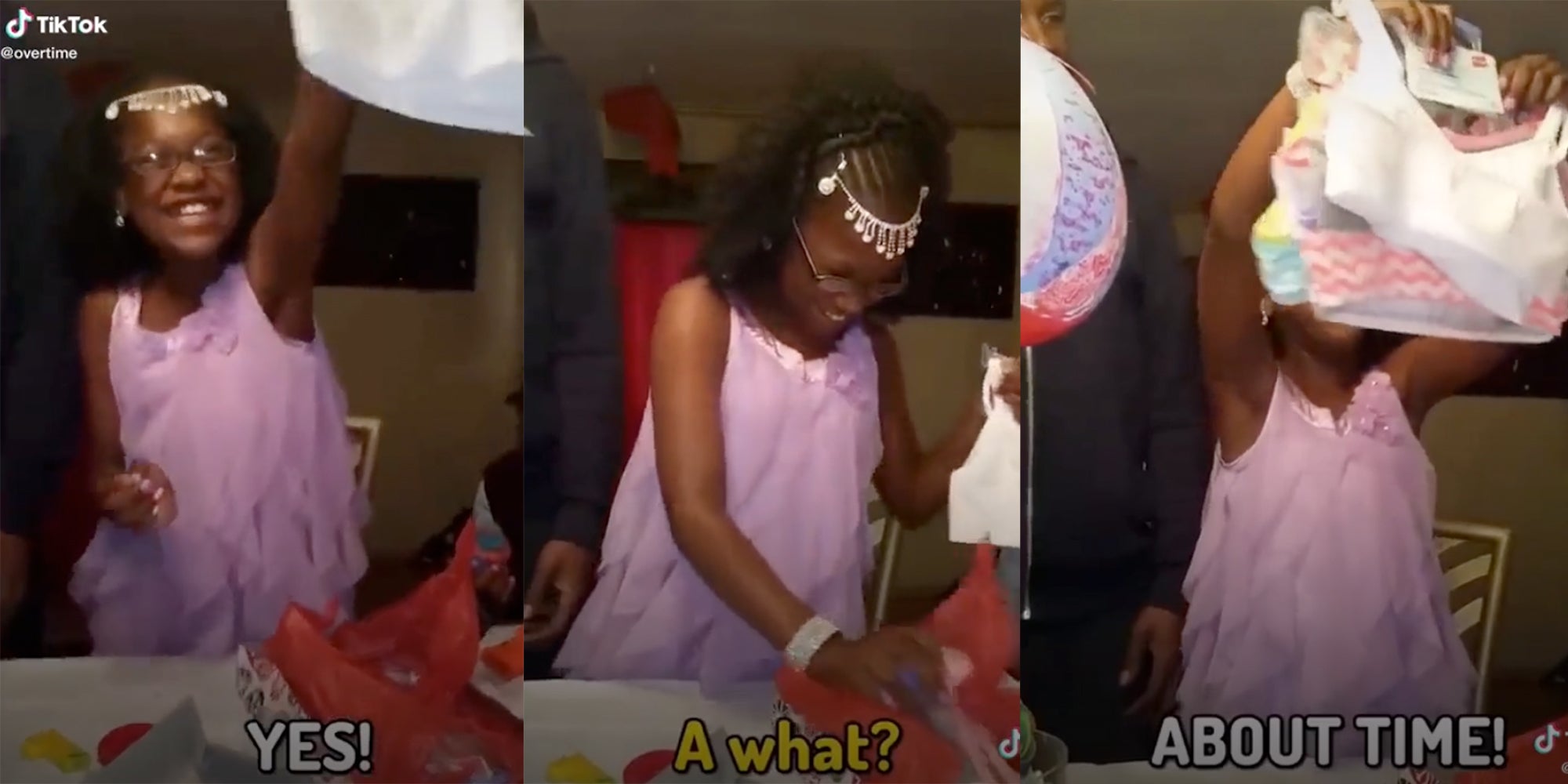 In a viral video circulating on TikTok, a young girl shuts down critical comments from a man as she opens a gift of new training bras. The video shows her unwrapping the present as she exclaims, "Yes! Yes! About time!"
The man behind her in the video, who many viewers presumed to be her father or another family member, asks, "What is that?" The girl replies, "It's called a training bra!"
"You don't need that, man," the man says. The girl turns calmly to him, and her tone becomes more serious and mature.
"You don't need cigarettes," she says, unwavering. "We all have our differences."
The video, first posted on Jan. 18 by @overtime, now has 20.9 million views and 6 million likes. Users across social media championed her as a feminist icon for facing an adult with such confidence and grace concerning puberty.
Comments on TikTok applauded the young girl's effortless clap back.
"He should've just minded his business," one user wrote.
For many users, the video served as an example of the differences between how girls and boys are treated entering puberty.
"I wish I was this confident at that stage in my life," one user commented.
Users said the man would have encouraged a young boy entering puberty to be more confident and excited about growing up, but because the girl is enthusiastic about becoming a woman, he feels threatened.
"I remember my dad and I had the same type of conversation," one user shared. "I got them for Christmas, and he said no way. 'You don't need them.'"
Women also filled the comments sections with stories of their first training bras and how embarrassed others made them feel for growing up too quickly or wanting their first bra at a young age.
One user said, "I'm just happy she was excited cause I remember my mother making me very embarrassed."
The post 'You don't need that': Viral TikTok shows girl schooling adult on training bras appeared first on The Daily Dot.