dailydot
YouTuber hospitalized following freak gun accident caught on video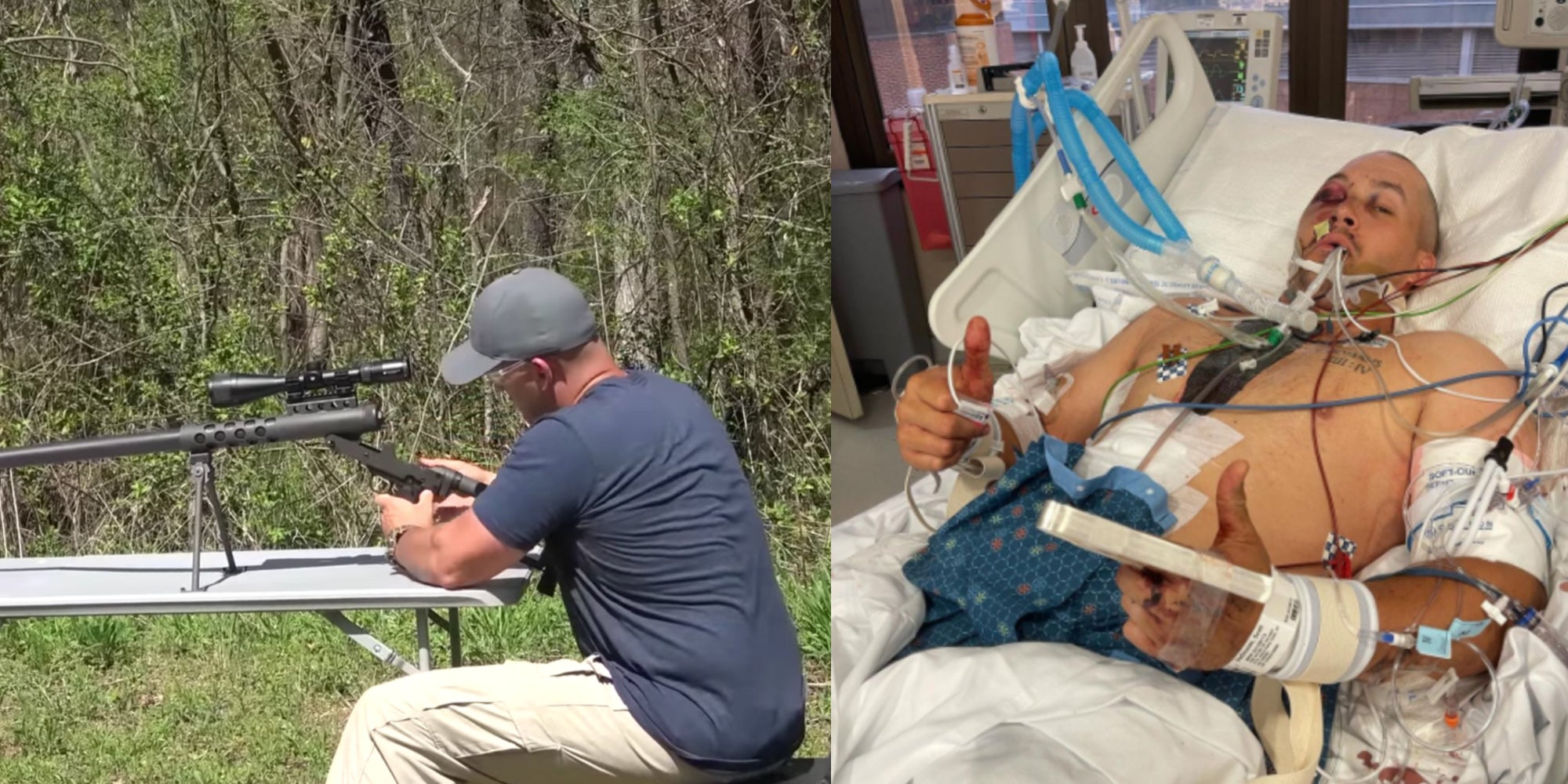 A popular YouTuber weapons expert was left with horrific injuries after a gun exploded in his face.
According to Yahoo News, the YouTuber, Scott DeShields Jr., was testing a Serbu RN-50 rifle for a video when the ammunition exploded in a "freak accident." DeShields has over 1.75 million subscribers on his channel, "Kentucky Ballistics."
A video posted to the channel shows him testing the rifle and the subsequent explosion. The video has been viewed 12 million times since being posted on April 29. The incident left the social media star with a lacerated jugular vein, a hole punctured in his right lung, and his orbital bone broken in three places. 
DeSheilds wrote on Instagram that he spent eight days in a hospital and underwent multiple surgeries. 
"A one inch piece of metal blew through my neck lacerating my jugular vein and puncturing a hole in my right lung," he wrote on Instagram. "My right lung would later fill with blood and collapse. My right orbital bone broke in three places and my nose broke. I went blind in my right eye instantly."
He also explained that the gun in question was "functioning normally" and that the cause of the accident was likely the "extremely rare" and "very old" rounds of ammunition. 
Thankfully, DeSheilds is "healing fast" and said his eyesight has almost completely returned. In fact, he only survived the incident because his father was filming when the accident took place and helped prevent him from losing too much blood. 
"Life has a new flavour now," he wrote on Instagram. "I'm so excited to get back to living again, but now as Scott 2.0."
H/T Yahoo News
The post YouTuber hospitalized following freak gun accident caught on video appeared first on The Daily Dot.